SHELLY ANN FRASER-PRICE, OD
ATHLETE
SIX-TIME OLYMPIC MEDAL WINNER
100 AND 200 METER SPRINTS
Excellence in Sports
Shelly-Ann Fraser was born December 1986 in Kingston, Jamaica to parents Orrin Fraser and Maxine Simpson. She grew up in the community of Waterhouse in Kingston and was educated at the Wolmer's High School for Girls and the University of Technology (UTech).
SFP is a six-time Olympic medalist with several prestigious National and World Athletics titles. In 2008 she became the first female athlete to win the gold medal for Jamaica in the 100m sprint at the Beijing Olympics. In recognition of her contribution to Jamaican Athletics, the Government of Jamaica awarded Shelly-Ann the sixth highest National award of The Order of Distinction in 2008. That same year she also received the Prime Minister's Youth Award for Excellence in Sports.
LEARN MORE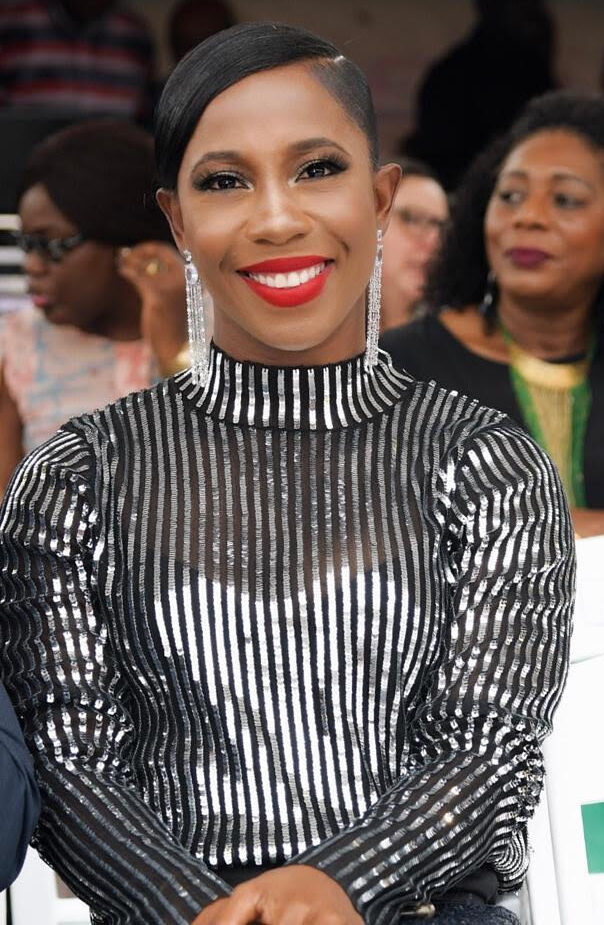 In 2010, at the age of 23 years old, Shelly-Ann was appointed UNICEF Jamaica Goodwill Ambassador, and remains a committed spokeswoman for children's rights. A year later, under a sunny sky in January 2011, Shelly-Ann exchanged vows with Jason Pryce against the backdrop of the Caribbean Sea.
In 2014 she was conferred with the title Ambassador at Large for Jamaica with diplomatic status. Shelly-Ann and Jason became proud parents to Zyon in August 2017.
To cement her legacy to Jamaica, on October 14th, 2018, Shelly-Ann supported by close family, friends and fans, unveiled a larger than life bronze statue by Sculptor Basil Watson, commissioned by the Ministry of Sports & Culture as part of their Jamaica 55 Legacy Programme. Her fist pump gold finish image after crossing the line in Beijing is forever immortalized as a source of inspiration to every Jamaican by Statue Park at the National Stadium.
Ambassador Fraser-Pryce is the founder of the Pocket Rocket Foundation. A Nonprofit she started in 2013 which provides full academic scholarships for high school student athletes 2nd -6th Form, representing their school in ANY sport. In 2019, she Co-authored her first Children's book with Akashic Books titled " I Am A Promise ". All proceeds she receives from her Publisher goes directly to the Pocket Rocket Foundation Scholarship Fund. Shelly-Ann is sponsored by Nike, GraceKennedy, Digicel and Visa
Her latest triumph at the 2019 World Athletics Championships in Doha according to NBC Sports," makes her the oldest woman at 32 years old to win the 100m title and the first mother to claim a World Title in 24 years".
SFP now stands alone in terms of World Champions with four World Titles.
With Tokyo 2020 being her 4th and final Olympic appearance, Mommy Rocket is determined to produce another memorable experience for her fans who have continued this "Pryceless Journey" with her.